---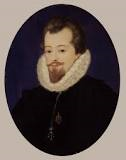 ジョン・
ダウランド
 JohnDowland  
  1563-1626 イギリス              
速魚の 「ジョン・ダウランド全集」が出来上がりました。
   老生の大好きなイギリスリュート奏者・作曲家です。 Flow my tears ・流れよ我涙・は当時大いに流行した曲です。多くの作曲家がいろんな楽器でこれを作っています。
 メランコリックで繊細な曲が多い。国教会のイギリスでカトリックを信仰していたせいか、そこには受け入れてもらえず、欧州で活躍しました。常に憂うるダウランドと云われていました。 
  Dowland - Book of Songs  ポ-ルオデット 540分  良いけども長すぎるご注意   
https://www.youtube.com/watch?v=d_W3rjJu35Y
 P番号はダイアナ・ポ-ルトンによる分類番号です。 K.Umezawaさんのダウランド作品表により番号付けされています。ありがとうございました。
作品表 は右  
 (    
https://ontomodb.jp/sakuhin-s/Dowland-s.html
 )     
 速魚の
ジョン・ダウランド全集
  Jeffrey Thompson* - tenor Bor Zuljan - lute  13分  いいね  
https://www.youtube.com/watch?v=Bt2gc4843w8
世俗歌曲
1-1-21
歌曲集第1巻(First
booke of songs or
ayres)(1597出版)[21
曲]
なし
 
1-1
騒ぎ立つ思いよ
unquiet thoughts
https://www.youtube.com/watch?v=8RvZwchhqrM  3分
https://www.youtube.com/watch?v=m8Q1KVDGsyY 4分 いいね
Anthony Rooley)(lute)

Rufus Muller ・ Christopher Wilson
1-2
Whoever thinks or
hopes
https://www.youtube.com/watch?v=cA_cgRnqr6Y 2分
https://www.youtube.com/watch?v=kW0nV9TO2y0 3分
The Consort of Musicke ・ Anthony Rooley
Rufus Muller ・ Christopher Wilson
1-3
My thoughts are wing'd
with hopes
https://www.youtube.com/watch?v=A7RLsoPq1wM  3分
https://www.youtube.com/watch?v=cajwHXNaXKk 3分
The Consort of Musicke ・ Anthony Rooley
Rufus Muller ・ Christopher Wilson
1-4
If My Complaints
https://www.youtube.com/watch?v=erp8pvCh02Y  4分
https://www.youtube.com/watch?v=dimkestHjCs  4分
https://www.youtube.com/watch?v=acd1J9ATZow 3分
不明

Ensemble Orlando Gibbons, Jacob Heringman
Rufus Muller ・ Christopher Wilson
1-5
Can she excuse my
wrongs
https://www.youtube.com/watch?v=t--rRUZH5E4  3分
https://www.youtube.com/watch?v=_NBxg-Qpmbw 他 16分
https://www.youtube.com/watch?v=nntri9OfaRY  3分
藤岡宣男 / リュート 田村仁良
ソプラノ 杉澤れい
リュート 高本一郎
Sting, Edin Karamazov
1-6
'Now, O Now I
Needs Must Part'
https://www.youtube.com/watch?v=5l6jF8v_Wus  7分 いいね
https://www.youtube.com/watch?v=ezh1dxnwMWQ 5分
https://www.youtube.com/watch?v=-D2XIwqogvE  4分
Sarah Holland - Soprano、Robin Bier - AltoEdd Ingham - Tenor、Graham Bier - Bass
Andreas Scholl
Rufus Muller ・ Christopher Wilson
1-7
Dear, if you change
https://www.youtube.com/watch?v=1aZLiVGlMVQ  3分
https://www.youtube.com/watch?v=hlMCcr9Zp4E 3分 いいね
The Consort of Musicke ・ Anthony Rooley
Rufus Muller ・ Christopher Wilson
1-8
Burst forth my tears
https://www.youtube.com/watch?v=nHENNlgg4Gw 4分
https://www.youtube.com/watch?v=kKTPEOoUBA8 5分
The Consort of Musicke ・ Anthony Rooley
Rufus Muller ・ Christopher Wilson
1-9
Go Crystal Tears
https://www.youtube.com/watch?v=cZnn_pbqohI  6分
https://www.youtube.com/watch?v=5n-nHfr75L4  8分
https://www.youtube.com/watch?v=voSHEc_yC9c 3分
Andreas Scholl: contratenor
John Potter ・ Stephen Stubbs ・ John Surman ・ Maya Homburger ・ Barry Guy
Rufus Muller ・ Christopher Wilson
1-10
Think'st thou then by
thy feigning?
https://www.youtube.com/watch?v=UMD1SchW5VI 2分
Rufus Muller ・ Christopher Wilson
1-11
Come away, come
sweet love
https://www.youtube.com/watch?v=NmD09YqDzDA 3分
Rufus Muller ・ Christopher Wilson
1-12
Rest awhile you cruel
cares
https://www.youtube.com/watch?v=XZP_eLIYCSw 3分
Rufus Muller ・ Christopher
1-13
Sleep, wayward
thoughts
https://www.youtube.com/watch?v=J8n-x9-waHM 3分
Rufus Muller ・ Christopher
1-14
All ye, whom Love or
Fortune
https://www.youtube.com/watch?v=wLosLFfZ9N4  2分
https://www.youtube.com/watch?v=keJdBZ1cEuw 5分
Soprano : Maya Ogura
Lute : Masashi Kuno
Rufus Muller ・ Christopher Wilson
1-15
Wilt thou unkind
https://www.youtube.com/watch?v=Ma09ZQlqRIc  2分
https://www.youtube.com/watch?v=itFcJLzmWWY 4分
The Consort of Musicke ・ Anthony Rooley
Rufus Muller ・ Christopher Wilson
1-16
Would my conceit
https://www.youtube.com/watch?v=tW-TKMxoPRk 7分
https://www.youtube.com/watch?v=GvmWCsIu3iA 6分
The Consort of Musicke ・ Anthony Rooley
Rufus Muller ・ Christopher Wilson
1-17
Come Again, sweet
love doth now invite
https://www.youtube.com/watch?v=UoRbncF9UHw 4分 いいね
https://www.youtube.com/watch?v=Qgr65P-rr_4 5分
https://www.youtube.com/watch?v=stWfn662aNk  3分
https://www.youtube.com/watch?v=yx001dYSiuA 4分 いいね
Paul Agnew (Tenor)
Christopher Wilson (Lute)
William Ferguson (tenor) and
David Leisner (guitarist)
清教学園中学校合唱部
Christopher Wilson
Rufus Muller
1-18
His Golden Locks
https://www.youtube.com/watch?v=gLVc8YOELKc 4分
https://www.youtube.com/watch?v=O34aYB_sE7g 4分
https://www.youtube.com/watch?v=iwiz0KE2TS8 4分
Steven Rickards, counter-tenor、Dorothy Linell, lute
The Consort of Musicke ・ Anthony Rooley
Rufus Muller ・ Christopher Wilson
1-19
Awake, sweet love!
https://www.youtube.com/watch?v=nHk2xt2XEto 3分 いいね
https://www.youtube.com/watch?v=zedbJf1yCWE  3分
Emma Kirkby  soprano
Anthony Rooley  lute
Amanda Sidebottom, soprano; Erik Ryding, lute
1-20
Come, heavy sleep
https://www.youtube.com/watch?v=qh_GD238QYY  4分
https://www.youtube.com/watch?v=bQsIVfhTOBY 4分
https://www.youtube.com/watch?v=ulgajDkPlI4 5分
Steven Rickards (Countertenor)/Dorothy Linell (Lute)
The Consort of Musicke ・ Anthony Rooley
Rufus Muller ・ Christopher Wilson
1-21
Away with these self-
loving lads
https://www.youtube.com/watch?v=IMgR42JDmuw 3分
Rufus Muller ・ Christopher Wilson
1-22


I saw my Lady
weeos
https://www.youtube.com/watch?v=SSk8XKBVHlg  3分
https://www.youtube.com/watch?v=CCtlKGfu5_8  5分
Anthony Rooley)(lute)指揮(The consort of musicke)
Damien Guillon, Eric Bellocq
1-23
Flow my tears
https://www.youtube.com/watch?v=jkRrzAo9Wl4  4分
https://www.youtube.com/watch?v=nR5roKRy-g8  5分
https://www.youtube.com/watch?v=M5l3N1nv1Kg  5分
Valeria Mignaco, soprano | Alfonso Marin, lute
佐藤豊彦(ルネサンスリュート)
Ryan de Ryke, baritone
Brandon J. Acker, lute
1-24
Sorrow, stay
https://www.youtube.com/watch?v=uia51p1dkGM  4分
https://www.youtube.com/watch?v=7Ild9--ip0k  4分
カウンターテナー・本岩孝之、ピアノ・小野恵子
Valeria Mignaco, soprano
Alfonso Marin, lute
1-25
Die not, before thy day
https://www.youtube.com/watch?v=Z0rWfEgk_vA   2分
https://www.youtube.com/watch?v=H4jxuosItKE  1分 いいね
Viktorie Dedeckova : soprano
Remi Muller : baryton
Emma Kirkby, soprano
Anthony Rooley, lute
1-26
Mourn, day is with
darkness fled
https://www.youtube.com/watch?v=XnUZ656LZIE  2分
Robert De Cormier ・ Julianne Baird
1-27
Time's eldest son
https://www.youtube.com/watch?v=QQQ37-0U8gU  1分
https://www.youtube.com/watch?v=LPjIrgDPhjI  4分
Bass: David Thomas

The Orchard Enterprises
1-27b
 
 
 
1-27c
 
 
 
1-28
Praise blindness eyes
https://www.youtube.com/watch?v=lFQRpVL3pYw 2分
The Schoole of Night
1-29
  O sweet woods
https://www.youtube.com/watch?v=_AM8_to_vm0  5分
https://www.youtube.com/watch?v=sE5X4a3ljQ4 7分いいね
Natasha Waldron

Emma Kirkby, soprano
Anthony Rooley, lute
1-30
If floods of tears
https://www.youtube.com/watch?v=jJZL4rMkOu4 3分
Voz: Clara Elena Montes
Laud: Igor Herzog
1-31
ご婦人向けの素敵な小間
物
Fine knacks for
ladies
https://www.youtube.com/watch?v=mnkuVH5uOME  3分
https://www.youtube.com/watch?v=KGX1XQaLQ0M 4分
結城  滋子(ソプラノ)加藤 誠(ギター)川村しのぶ、佐藤知津子(プサルタリー)
The King's Singers
1-32
Now dease my wand'
ring eyes
https://www.youtube.com/watch?v=SxtPka5ZF0c 2分
https://www.youtube.com/watch?v=ZmQjwUqk28g  2分
The Consort of Musicke ・ Anthony Rooley
Emma Kirkby/Anthony Rooley
1-33
Come ye heavy states
of night
https://www.youtube.com/watch?v=GKR4Cev8jkc 3分
Alison Ponsford-Hill and lutenist Yair Avidor
1-34
White as lilies was her
face)
https://www.youtube.com/watch?v=zQk_KIikKBM 4分
The Consort of Musicke
1-35
Woeful heart
https://www.youtube.com/watch?v=5ghghmXnWIA 3分
Emma Kirkby soprano
Anthony Rooley orpharion
1-36
A shepherd in a shade
https://www.youtube.com/watch?v=8k7WewViDUQ 3分
Jolaine Kerley - soprano
Josephine van Lier - viola da gamba
Adam Wead - lute
1-37
(Faction that ever
dwells
https://www.youtube.com/watch?v=eId2u-3wiFA 2分
My Lord of Oxenford's Maske: Edward de Vere and his circle
1-38
Shall I sue)(1600)
https://www.youtube.com/watch?v=xbqfnBcSUek 2分
https://www.youtube.com/watch?v=JcKpiEeKVpA 3分
 いいね  訳詩は下へ
パトリシア・ガッカ、ヘンリケ・カスペルバ-ク

Romulo Vega-Gonzalez
1-39
Toss not my soul
https://www.youtube.com/watch?v=aZdlkJkxplQ 4分

https://www.youtube.com/watch?v=3kCIVw_QF6I  2分
Consort of Musicke & Anthony Rooley

Ensemble Celloquenz
1-40
Cleare and Cloudie
sweet as Aprill
showring
https://www.youtube.com/watch?v=rThmsk87dSI  3分
https://www.youtube.com/watch?v=nGGJRqzcLSQ  3分
ソプラノ:小田肇子
□リュート:小出智子
Sting/Edin Karamazov
1-41
Humour say what mak'
st thou here
https://www.youtube.com/watch?v=3jEssSq399Y 1分
ハルモニアボ-カルアンサンブル
1-42-
62
Third and last booke
of songs or aires
https://www.youtube.com/watch?v=M29HcP2v13g 10分
Dame Emma Kirkby--soprano
Anthony Rooley--lute
1-42
Farewell too fair
https://www.youtube.com/watch?v=XIRXQnJy-LY 3分
不明 エンマカ-クビ-?
1-43
Time stands still
https://www.youtube.com/watch?v=irVKg2csHSc  5分
Andreas Scholl - countertenor
1-44
Behold a wonder here
https://www.youtube.com/watch?v=Q7FD5yw3mSI 3分
https://www.youtube.com/watch?v=MTYXm0udQtk 4分
 いいね
エンマカ-クビ-?

Iestyn Davies & Thomas Dunford
1-45
Daphne was not so
chaste
https://www.youtube.com/watch?v=t-MRJq32_r4 2分
Andrew Dalton,Yasunori Imamura
1-46
Me, me and none but me
https://www.youtube.com/watch?v=vq6xS6N2QrE 3分
https://www.youtube.com/watch?v=TRtpzz8BbSg 5分
  いいね
Emma Kirkby soprano
Anthony Rooley orpharion
Grace Davidson - Soprano
Christian Forshaw - Saxophone
Alexander Mason - Organ
1-47
When Phoebus first did Daphne love
https://www.youtube.com/watch?v=-hIclk_ahVE 2分
https://www.youtube.com/watch?v=2CN9YST05Os 1分
Hugues Cuenod ・ Joel Cohen ・ Christiane Jaccottet
Steven Rickards
1-48
Say Love if ever thou
didst find
https://www.youtube.com/watch?v=NR4WjO7xvag  2分
The Consort of Musicke
1-49
Flow not so fast, ye
fountains
https://www.youtube.com/watch?v=Mro4clT_wns 5分
https://www.youtube.com/watch?v=jo6CVFBFGb0 4分
  いいね
Emma Kirkby
The Consort of Musicke

Justin Burwood ・ Rosemary Hodgson
1-50
What if I nevers speed?
https://www.youtube.com/watch?v=QFUHRGAoAoM 2分
Anne Sofie von Otter--Mezzo-soprano
Jakob Lindberg--lute
1-51
Love stood amazed
https://www.youtube.com/watch?v=qtkxyQMQ5JI 11分
The Consort of Musicke ・ Anthony Rooley
1-52
Lend your ears to my
sorrow
https://www.youtube.com/watch?v=ruz6rCzKLFs 3分
students of the Early Music department of the Royal Conservatoire in The Hague
1-53
By a fountain where I
lay
https://www.youtube.com/watch?v=eMn289UwGds 3分
"The Consort of Musicke
1-54
  O what hath overwrought?
https://www.youtube.com/watch?v=laCN18bM2Rs 2分
https://www.youtube.com/watch?v=XHnZ44n7haM 2分
"The Consort of Musicke

不明
1-55
Farewell, unkind!
https://www.youtube.com/watch?v=ENkfkbxvId8 3分
Accademia Strumentale Italiana
Conductor: Alberto Rasi
Artist: Roberta Invernizzi
1-56
Weep You No More,
Sad Fountains
https://www.youtube.com/watch?v=HSRDddkdjRM  5分
https://www.youtube.com/watch?v=tfQufYjYsEc 4分
John Potter ・ Stephen Stubbs ・ John Surman ・ Maya Homburger ・ Barry Guy
Jolaine Kerley - soprano
Josephine van Lier - viola da gamba
Adam Wead - lute
1-57
Fie on this feigning
https://www.youtube.com/watch?v=ONGyGfSEpic 2分
The Consort of Musicke ・ Anthony Rooley
1-58
 I must complain
https://www.youtube.com/watch?v=cvcEr145YpM 3分
https://www.youtube.com/watch?v=-0qZO_OcglI 3分
 不明
The Consort of Musicke ・ Anthony Rooley
1-59
It was a time when silly
bees
https://www.youtube.com/watch?v=pGxXXpc8Fww 3分
Jo Johnstone and Bush Baroque with Nick Pollock, lute.
1-60
The Lowest Trees
Have Tops
https://www.youtube.com/watch?v=zEU8zfhMvSE  4分
John Potter ・ Stephen Stubbs ・ John Surman ・ Maya Homburger ・ Barry Guy
1-61
What poor
astronomers are they
https://www.youtube.com/watch?v=L5g44b3cM6E 2分
https://www.youtube.com/watch?v=XowosS4HV9g 2分
The Consort of Musicke - Anthony Rooley

Elizabethan Consort
1-62
Come when I call
https://www.youtube.com/watch?v=OMaAINgrqHw 2分
The Consort of Musicke
1-633-81
A pilgrimes solace
https://www.youtube.com/watch?v=AJuAJLmDaoE 11分
Consort of Musicke
1-63
Disdain me still
https://www.youtube.com/watch?v=ddRWrcX3Fig 4分
Pentti Hilden voice and renaissance lute
1-64
Sweet, stay awhile, why will you rise?
https://www.youtube.com/watch?v=H-t1weLHnfA 3分
Michael Chance
1-65
To ask for all tht love
https://www.youtube.com/watch?v=4jKAFJXhopw 4分
https://www.youtube.com/watch?v=EyQYbCnlyaE 3分
Longy School of Music

Nicholas Mulroy - tenor
Elizabeth Kenny - lute
1-66
Love, those beams that breed
https://www.youtube.com/watch?v=UtLflgP7VSg 2分
https://www.youtube.com/watch?v=2D36dMrbH9Q 2分
Consort of Musicke
  recorder quartet. Cantus part
1-67
Shall I strive with words to move?
https://www.youtube.com/watch?v=tS_uHg17J-o 3分
Kendall Burgess, voice; John Moraitis, harpsichord.
1-68
Were ev'ry thought an
eye
https://www.youtube.com/watch?v=DFaghbtv8mY 3分
丸谷晶子(ソプラノ)・平井満美子(ソプラノ)& 坂本龍右(ヴァイオル・)佐野健二(ヴァイオル)
1-69
Stay, Time, awhile thy
flying
https://www.youtube.com/watch?v=Se_jlhhYxD0 2分
Valeria Mignaco, soprano
Alfonso Marin, lute
1-70
Tell me,true love
https://www.youtube.com/watch?v=lvFAWXrEE_o 9分
コンソ-ト オブ ニュ-ジック
1-71
Go nightly cares
https://www.youtube.com/watch?v=EH1vYdINBOk 4分
Alfred Deller and Robert Spencer
1-72
From silent night, true register of moanes
https://www.youtube.com/watch?v=iXOZ00XfOOM 7分
Mignarda ・ Donna Stewart ・ Ron Andrico ・ Alex Korolov ・ Alexander Rakov
1-73
Lasso vita mia, mi fa morire
https://www.youtube.com/watch?v=B5dXBn6SyKE 4分
Michael Chance/Christopher Wilson
1-74
In this trembling shadow cast
https://www.youtube.com/watch?v=Hg3IpoYe43s 8分
Emma Kirkby ・ Anthony Rooley
1-75
If that a sinner's sighs
https://www.youtube.com/watch?v=6vVP6LHqIG0 2分
https://www.youtube.com/watch?v=YgZf0sKNIzw 2分
Kim Sueoka, soprano
Phillip Rukavina, lute
Gerard Lesne
1-76
Thou Mighty God
https://www.youtube.com/watch?v=KA4Xxn-OenQ  8分

https://www.youtube.com/watch?v=rO4cBEltEf8 4分
Duo Mignarda with guest artist Malina Rauschenfels, viol
Bach-consort:
Liliya Gaysina (soprano)
Yulia Mikkonen (alto)
Andrey Krasavin (tenor)
Anton Tutnov (bass)
Asya Grechisheva (lute)
1-77
Where sin sore
wounding
https://www.youtube.com/watch?v=aDBqtEAsFBk 3分
Mark Brown
1-78
My heart and tongue
were twins
https://www.youtube.com/watch?v=pXFrQ-Jm_Zs 3分
Emma Kirkby.
1-79
"Up, merry mates!
https://www.youtube.com/watch?v=eoMTHsrWyJ0  4分
This Song for Tenor & Baritone with Chorus & Lute
1-80
Welcome black Night
https://www.youtube.com/watch?v=GBpRoaA0ENc 4分
Musica Reservata ・ Michael Morrow ・ Purcell Consort Of Voices ・ Grayston Burgess
1-81
Cease these false sports
https://www.youtube.com/watch?v=Rq942qxkvG0 3分
Consort of Musicke
1-81-4
 
 
 
1-82
(Far from triumphing court)
https://www.youtube.com/watch?v=fTKZMEULoOg 5分
Andreas Scholl ・ Edin Karamazov ・ Christophe Coin
1-86
Lady, if you so spite me
https://www.youtube.com/watch?v=D9IZGhlpNqk 3分
Andreas Scholl
1-84
In darkness let me dwell
https://www.youtube.com/watch?v=HKnLEGGfvRg  4分
https://www.youtube.com/watch?v=YGsjpVhGNaY  5分
https://www.youtube.com/watch?v=WLVMIq5r4U4 4分
  いいね
Gerard Lesne, Ensemble Orlando Gibbons, Jacob Heringman
Alfred Dell
Michael Chance
Paul Beier リュ-ト
Shall I sue?
I.
Shall I sue, shall I seek for grace?
Shall I pray, Shall I prove?
Shall I striue to a heauenly Ioy
with an earthly loue?
Shall I think that a bleeding hart
or a wounded eie
Or a sigh can ascend the clouds
to attaine so hie?
II
Silly wrethc forsake these dreames,
of a vain desire,
O bethink what hie regard,
holy hopes do require
Fauour is as faire as things are
treasure is not bought,
Fauour is not wonne with words,
nor the wish of a thought.
III.
Pittie is but a poor defense,
for a dying hart,
Ladies eyes respect no mone,
in a mean desert
Shee is to worthy far
for a worth so base,
Cruell and but just is shee
in my iust disgrace.
IV.
Iustice gives each man his owns
though my loud bee iust,
Yet will shee pit tie my griefe,
therefore die I must,
Silly hart then yeeld to die,
perish in dispaire,
Witnesse yet how faine I die,
リュ-ト曲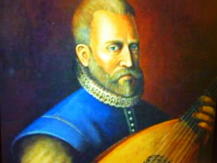 リュ-トを持つ
ダウランド
 Complete Lute Galliards Works  演奏  Paul O'DETTE リュ-ト  326分 いいね  
https://www.youtube.com/watch?v=zxD8FrR7uco
  5 Hours Renaissance Lute Music  演奏  Andre Cruz  318分   
https://www.youtube.com/watch?v=RNCg29ctnGc
  Renaissance Lute John Dowland Album   
https://www.youtube.com/watch?v=o2nr401xYTM
  Prelude, P. 98: Preludium ・ Ronn McFarlane    
 https://www.youtube.com/watch?v=lefpUwxlO3A
3-1
Fantasie No. 1
https://www.youtube.com/watch?v=
ye2tDI2E9Hc 
 4分
Ronn McFarlane
3-2

P1aファンタジア 1番
https://www.youtube.com/watch?v=
4PnCLkO5Doc
 4分  いいね
Nigel North, lute
3-3
Forlorn Hope
Fancy
P2
https://www.youtube.com/watch?v=
mdVQzHtDA3c
 4分 いいね
https://www.youtube.com/watch?v=
pVdianpRn1g 4分
https://www.youtube.com/watch?v=E1-
G8xJLdoM
  2分
https://www.youtube.com/watch?v=
ms8K1ICmHeg
  4分
Bor Zuljan
Duane Large
Alina Rotaru, harpsichord

佐藤亜紀州子
3-4
Farewell Fancy
P3
https://www.youtube.com/watch?v=W-
x3sAHt1mU
  7分
https://www.youtube.com/watch?v=
ghGzR0ktItA 6分
https://www.youtube.com/watch?v=
MQgY1bz-GTo
  7分
不明
Mitsuru Ayatani

Nigel North
3-5
A Fancy
No. 5  P4
https://www.youtube.com/watch?v=
6JapJgfjtZk 3分
Ronn McFarlane
3-6
ファンシ-
 P5
https://www.youtube.com/watch?v=
2GY8YpprN4w
 3分
西垣 正信
3-7
A Fancy (P6) - Lute
P6
https://www.youtube.com/watch?v=
7PRvesBiZyU    3分
https://www.youtube.com/watch?v=
u1kH2DhXQB8    3分
https://www.youtube.com/watch?v=
4kTbGCJ5hxc
  3分
Lute made by Stephen Murphy
Oleg Timofeyev
Nigel North
3-8
Fantasia
No. 7 P7
https://www.youtube.com/watch?v=
9ZYuKU7Ucyc
不明
3-9
Fantasia
P71
https://www.youtube.com/watch?v=wHSZF-
1YG-U
 6分
Jonno Garver's Senior Recital ギタ-
3-10
ファンシー(A Fancy)P.72
なし
 
3-11
Fantasia n73
https://www.youtube.com/watch?v=R-
Y3nXymDug
  3分
Andrea Damiani
3-12
Piper's Pavan
 P8
https://www.youtube.com/watch?v=
rd5kkyYIgs0 5分
Ronn McFarlane
3-13
Semper Dowland semper dolens
P9
https://www.youtube.com/watch?v=scUL-
vqvTo8 
  6分
https://www.youtube.com/watch?v=
beyhLNIz3-Q 
  5分
Ronn McFarlane

Stephen Murphy.
3-14
Solus cum sola, P. 10
https://www.youtube.com/watch?v=
Gbb1Oe0325U 
  5分
https://www.youtube.com/watch?v=H8NoA-
NzGB4
  4分
Barley Moon

Stephen Murphy.
3-15
Mrs. Brigide Fleetwood's Pavan p11
https://www.youtube.com/watch?v=
9zfNtBTWOO4
  5分
https://www.youtube.com/watch?v=
NDhc2Jgp_cQ
  6分  いいね
Anthony Rooley

Nigel North
3-16
Dr. Case's Pavan p12
https://www.youtube.com/watch?v=
goNRixCFhRc 
  5分
https://www.youtube.com/watch?v=
46Mkc7Xej7w
  5分  いいね
Ronn McFarlane

Paul O'Dette (Lute)
3-17
Resolution
 P.13
https://www.youtube.com/watch?v=0Z-GM_
u4-yQ
  6分
Frank Pschichholz
3-18
Sir John Langton's Pavan p14
https://www.youtube.com/watch?v=
q1BygV2fYDY
 6分
Nigel North, lute
3-19
Sir John Langton's Pavan P.14a
なし
 
3-20
"Lachrimae"
 P15
https://www.youtube.com/watch?v=
fZYzuIGDYGs 5分
Christopher Morrongiello
3-21
A Pavan P.16
[lute]
なし
 
3-22
The Lady Russell's Pavan, P. 17
https://www.youtube.com/watch?v=
kokp9R5Qvf0
 5分
Nigel North
3-23
(A Pavan)    P.18
https://www.youtube.com/watch?v=
a9IW0EkhZFw
 6分
Nigel North
3-24
(A Dream[Lady Leighton's Paven])P.75
https://www.youtube.com/watch?v=
dNkHAyo9Js0
  5分  いいね
Paul O'Dette (Lute)
3-25
Pavana Johan Douland)P.94
https://www.youtube.com/watch?v=
Xp8RsZBrf6Q
 7分
Nigel North
3-26
La Mia Barbara p95
https://www.youtube.com/watch?v=l42IE0n4
-XQ 
  6分
https://www.youtube.com/watch?v=
fzsp2FNJbbY 6分
Mitsuru Ayatani

Paul O'Dette
3-27
Captain Digorie Piper's Galliard, P. 19
https://www.youtube.com/watch?v=
OLXXEIxunY8   3分
Ronn McFarlane
3-28
Dowland's Galliard, p20
https://www.youtube.com/watch?v=Jv_
7I3lzps0 1分
Ronn McFarlane
3-29
Galliard)P.20a[lute]
なし
 
3-30
Galliard)P.21
なし
 
3-31
first galliard) P.22
https://www.youtube.com/watch?v=K_Px-
3QLFPM
 3分
Daniel Estrem
3-32
帰るのガリヤ-ド
The Frog
Galliard (lute),
 P23
https://www.youtube.com/watch?v=
TDHNUqVii8s
 2分
https://www.youtube.com/watch?v=
sPgrmEh3rjs 4分
佐藤豊彦
リュ-ト
David Tayler, archlute
3-33
The frogg galliard)P.23a
https://www.youtube.com/watch?v=
nI1EqqOlE_8
  2分
Stephen Murphy.
3-34
(Galliard)P.24
なし
 
3-35
MelancholyGalliard
 P25
https://www.youtube.com/watch?v=
EOI3kcvB63Y
 3分
https://www.youtube.com/watch?v=8pbtSn_
yXDQ 
  2分  いいね
不明

Hopkinson Smith
3-36
 
なし
 
3-37
A Galliard
 P27
なし
 
3-38
Galliard on a galliard P28?
https://www.youtube.com/watch?v=
rP0p2Af15Yw
  2分
Yair Avidor
3-39
Giles Hobie's Galliard) P.29
https://www.youtube.com/watch?v=
Sw7yBAk_wl8
  2分
https://www.youtube.com/watch?v=
UxYbQfRc-MM
  2分
John Paul

Paul O'Dette (Lute)
3-40
A Galliard 
 P30
https://www.youtube.com/watch?v=
5RPis9YaHyY
  2分
Paul O'Dette (Lute)
3-41
A Galliard [on Walsingham])  P.31
https://www.youtube.com/watch?v=6-
iW6aOSk8M
  2分
https://www.youtube.com/watch?v=
lnoG8BmPz7s
  2分  いいね
Paul O'Dette

Massimo Lonardi
3-42
Mrs vaux Galliarde)P.32
https://www.youtube.com/watch?v=
wxKUr0kDkl4
  2分
Nigel North, lute
3-43
Mr. Langton's Galliard, P. 33
https://www.youtube.com/watch?v=CiNoo-
D1osc
  2分
https://www.youtube.com/watch?v=
9a6JBDk5KZE
  2分
Andres Alberto Gomez
チェンバロ

Nigel North リュ-ト
3-44
Mignarda)P.34(1604
https://www.youtube.com/watch?v=
gXKVuhvC2hg    3分
Nigel North
3-45
Galliard)P.35
https://www.youtube.com/watch?v=
CKXttnLjRdY     2分
Paul O'Dette (Lute)
3-46
Mr Knights Galliard)P.36
https://www.youtube.com/watch?v=
YCmStEPtynQ     2分
Paul O'Dette (Lute)
3-47
My Lord Chamberlain's Galliard) P.37(1597)
https://www.youtube.com/watch?v=
5G0TiU5m0mw   2分
https://www.youtube.com/watch?v=
fvWk6eHbLBo
  2分
https://www.youtube.com/watch?v=
vuZ7Kz9pvdY    3分  Arr. for Lute &
Harp
Romulo Vega-Gonzalez
Ronn McFarlane

Luca Pianca
Toys for Two:
3-48
The Lord Viscount Lisle, His Galliard )P.38(1610)
https://www.youtube.com/watch?v=
gzq0BE0BGL4     3分
Paul Beier
3-49
Round Battle Galliard P39
https://www.youtube.com/watch?v=
Ea3ELli7UGE 2分
Ronn McFarlane
3-50
The King of
Denmark's
Galliard; P40
https://www.youtube.com/watch?v=
zqWXwE2K_0E
3分
Nigel North, Lute
3-51
Queen Elizabeth'
s Galliard P41
https://www.youtube.com/watch?v=
tF7lBpQf4Tc 3分
https://www.youtube.com/watch?v=-
Yr61OZNVvs 
 1分
Julian Bream, lute.
(Mcfarlane)
3-52
Can she Excuse P42
https://www.youtube.com/watch?v=1zGY0Y_
i_xU
https://www.youtube.com/watch?v=xQKn-
Pbe-M8
  2分
Stephen Murphy
Ronn McFarlane
3-53
he Earl of Essex, His Galliard)P.42a
https://www.youtube.com/watch?v=xQKn-
Pbe-M8    2分
Ronn McFarlane
3-54
My Ladie Riches galyerd) P.43a
https://www.youtube.com/watch?v=s6akcM-
IHk4     2分
Paul O'Dette (Lute)
3-56
Ferdinando, Earle of Derby, his Galliard   )P.44
https://www.youtube.com/watch?v=5eVs_
PxbfEg     3分
https://www.youtube.com/watch?v=
RgXcxiXlXJE     3分
Poulton

Matthew Wadsworth
3-57
The Right Honourable the Lady Clifton's Spirit
 P45
https://www.youtube.com/watch?v=
82ydkg4yxVc
  2分
Ronn McFarlane
3-58
Galliard toLachrimae)  P.46
https://www.youtube.com/watch?v=
pJuENNQxWdc    2分
https://www.youtube.com/watch?v=
JiHu2ramzs4     2分
https://www.youtube.com/watch?v=
EMWj23NTPJ0
  3分
Paul O'Dette

Paul Beier

Nigel North


3-59
Galliard)P.76[lute]〔疑作〕
なし
 
3-60
Can she excuse P.89
https://www.youtube.com/watch?v=4Hx3Noq
_75M
  2分
Natasha Barrett ・ Stefan Ostersjo
3-61
The Frog Galliard)P.90
https://www.youtube.com/watch?v=
vI5SaNcpeSw    2分
不明
3-62
The Queens Galliard
なし
 
3-63
Sir John Smith his Almaine  P47
https://www.youtube.com/watch?v=P0-
LOBXLDFg

https://www.youtube.com/watch?v=
5DJR2mzT-VE
  2分
Penelope Maravalhas - luth
Ronn McFarlane
3-64
(Almain) P.48
https://www.youtube.com/watch?v=Tkj-
fRC3EGY
  1分
Paul O'Dette  Lute
3-65
Lady Laiton's Almain P48a
https://www.youtube.com/watch?v=
cxeKP504AzA 
  1分
Ronn McFarlane
3-66
An Almain      P.49
https://www.youtube.com/watch?v=vtAz-
cs1huI 1分
Paul O'Dette (Lute)
3-67
Mistris Whittes thinge) P.50
https://www.youtube.com/watch?v=
ndmC1hQs7xg
  1分
Paul O'Dette (Lute)
3-68
(Almain) P.51
https://www.youtube.com/watch?v=
FQ2Whwk0_IU
  3分
https://www.youtube.com/watch?v=
bAYOWKR_PyA&list=
PLT3ieAbuHmQHihIBfcqd_Pms9to0FKN57 3
分
Nigel North

Paul O'Dette (Lute)
3-69
Mrs. Nichols, Almain P.52
https://www.youtube.com/watch?v=
Ph7Vo1SjXI0    1分
https://www.youtube.com/watch?v=
SuKLX9K0slQ
  2分
セゴビア  ギタ-

Nigel North, lute


3-70
Mrs Cliftons Allmaine P.53
https://www.youtube.com/watch?v=
UIhtRKIGksg 1分
Paul O'Dette (Lute)
3-71
My LayHunsdonsPuffe P54
https://www.youtube.com/watch?v=
5GkDesB8Mb0
  2分
https://www.youtube.com/watch?v=
uPb63poncKY 
  1分
luthiers Barber

Ronn McFarlane
3-72
An Almand             P.96
なし
 
3-73
Mr Dowland's midnight
P99
https://www.youtube.com/watch?v=_-
EacyYCJcM 
  2分
https://www.youtube.com/watch?v=qM__
p7CHw1s
 1分
Stephen Murphy

Ronn McFarlane
3-74
(Almain)[lute]
なし
 
3-75
Sir Henry Guilforde, His Almain
https://www.youtube.com/watch?v=AE0fG-
jrCzU     2分
Nigel North, lute
3-76
Mrs. Winter's Jump  P55
https://www.youtube.com/watch?v=
QWRYKXWogGs
  2分
Ronn McFarlane
3-77
Mrs. White's Nothing,
https://www.youtube.com/watch?v=
bt9T81LEsHI 1分
Ronn McFarlane
3-78
Mrs vauxes Gigge P.57
https://www.youtube.com/watch?v=
yQt9j3eHgAs     1分
Nigel North, lute
3-79
The Shoemaker's Wife, A Toy
P58
https://www.youtube.com/watch?v=b5-
Y8VVrZ7M 
  1分
Ronn McFarlane
3-80
Tarleton'sResurrection
P59
https://www.youtube.com/watch?v=
b1IDsPIi6MY 2分
https://www.youtube.com/watch?v=
Dup7JAezZg4
David Tayler, archlute
Nigel North, lute
3-81
(Come away)      P.60
https://www.youtube.com/watch?v=
JCQywwRecvA   2分
Nigel North, lute
3-82
(Mistris Norrishis Delight) P.77[lute]〔疑作〕
なし
 
3-83
(A Jig)P.78[lute]〔疑作〕
なし
 
3-84
A Coy Toy    P80
https://www.youtube.com/watch?v=
EWkZmhlhprc    1分

Torbjorn Bergstam
3-85
(Tarletons Willy)P.81
いいものなし
 
3-86
(Coranto)P.100
https://www.youtube.com/watch?v=
TfW7ooKUhJk
  3分
Paul Beier
3-87
Preludium)[lute] P102
https://www.youtube.com/watch?v=
wgaKeApId3Q
  1分
Gerard Lesne, Jacob Heringman, Ensemble Orlando Gibbons
3-88
(Coranto)
https://www.youtube.com/watch?v=
HAcdECGNOHs
  2分
Anthony Bailes
3-89
Orlando Sleepeth P61
https://www.youtube.com/watch?v=065z_
fBPkRc 
  1分
Ronn McFarlane
3-90
Fortune my Foe
P62
https://www.youtube.com/watch?v=F-
nPG5awYts
 3分
https://www.youtube.com/watch?v=
yga4UeoiYbY
 2分

Trond Bengtson
Ronn McFarlane


3-91
Complaint P.63
なし
 
3-92
Go from mywindow, P64
https://www.youtube.com/watch?v=
rPtSG1i1hl0 4分
https://www.youtube.com/watch?v=hnU-
08jSpiY 4分
Ronn McFarlane
佐野健二
3-93
(Lord Strang's March)P.65
https://www.youtube.com/watch?v=Ab-
k1f7ArPA     1分
https://www.youtube.com/watch?v=X-
7iow2REu0    2分
Joseph Brent
Jose Miguel Moreno
3-94
My Lord Willoughby's Welcome Home
P66
https://www.youtube.com/watch?v=
lIqHf0MqyEQ 1分
Ronn McFarlane
3-95
(My Lord Wilobies Welcom Home)P.66a
https://www.youtube.com/watch?v=
GXmQcE6eYls
  1分
Paul O'Dette  Lute
3-96
Walsingham
P66a
https://www.youtube.com/watch?v=
MVvMYfDHb7Y
  3分
 渡部 光子 / リュート 秋山 幸生
3-97
Aloe, P. 68
https://www.youtube.com/watch?v=
Ozmk3fTaZ6M
  2分
Paul O'Dette  Lute
3-98
(Loth to Departe)P.69
https://www.youtube.com/watch?v=
XUQLYeFceys     6分
Nigel North, lute
3-99
(Robin)P.70(1615)
https://www.youtube.com/watch?v=
8ktnBvDLsUA
  5分
不明 11弦ギタ-
3-
100
What if a Day
P79
https://www.youtube.com/watch?v=
mjDKqt1XCBw
  2分
https://www.youtube.com/watch?v=
pXCSuyrlN-Q 1分

Trond Bengtson
Ronn McFarlane


 Sir Henry Umpton's Funerall   Nigel North, lute 
https://www.youtube.com/results?search_query=john+dowland
  6分
 Prelude, P. 98: Preludium     Ronn McFarlane 
https://www.youtube.com/watch?v=lefpUwxlO3A
  1分